Laureus World Sports Awards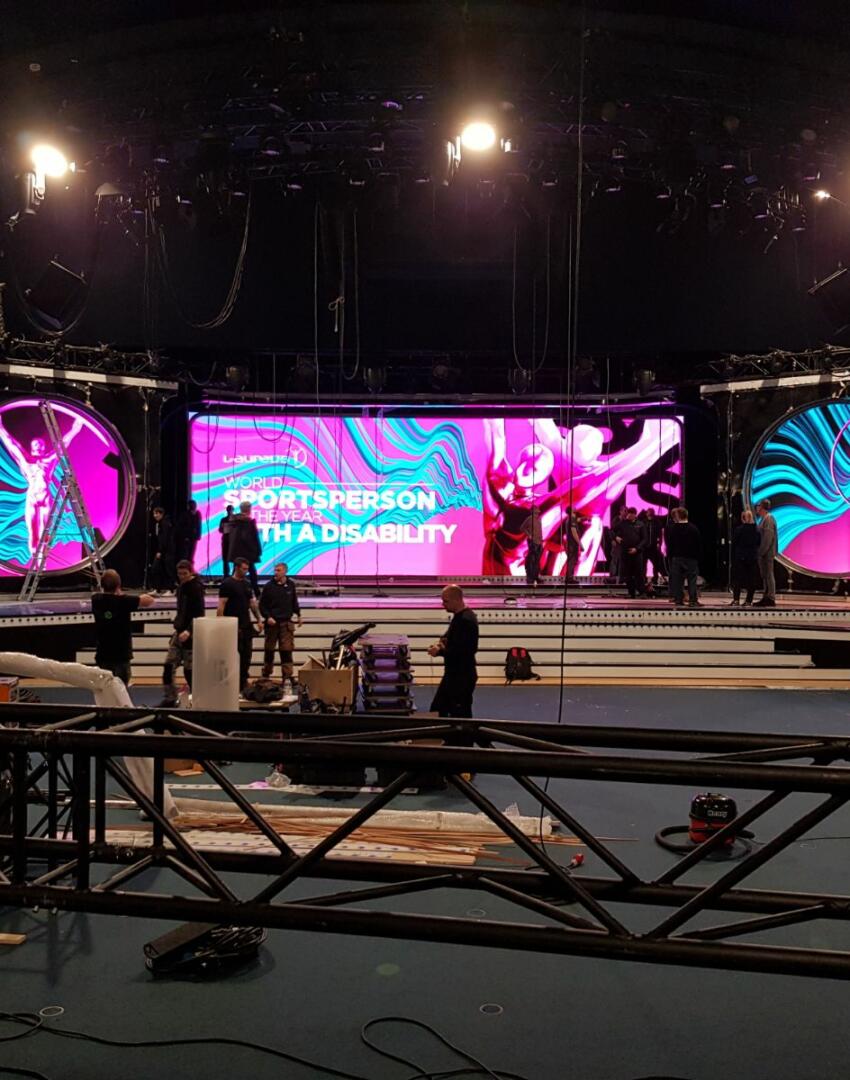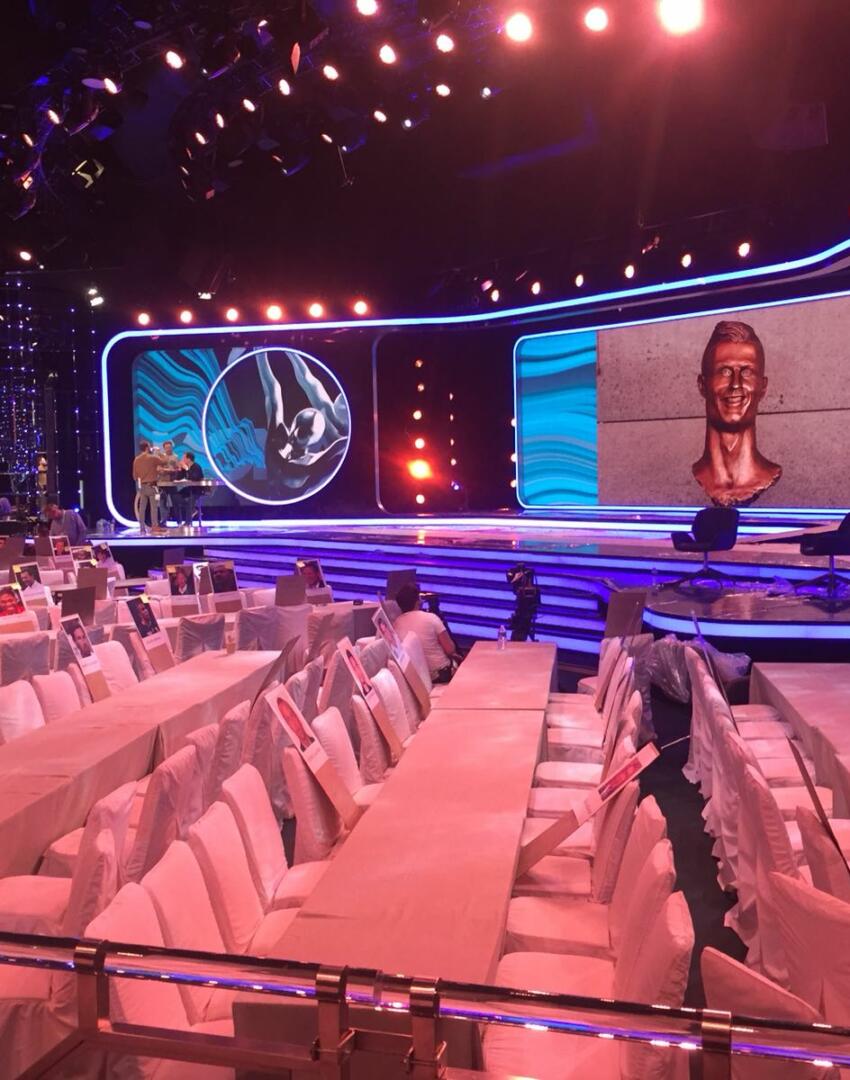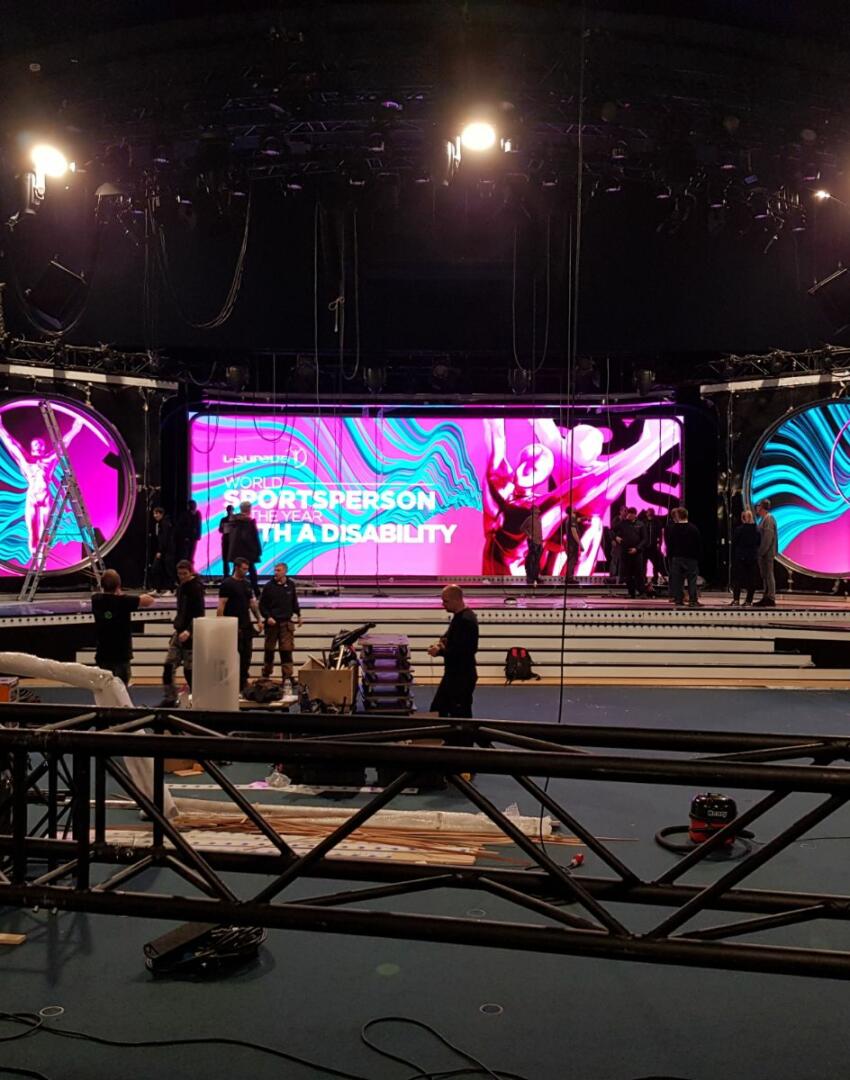 Venue
Sporting Club Monte Carlo
The annual award ceremony honouring the world's most inspirational sporting triumphs.
TRUE fabricated and installed the main stage set for the Laureus Sports Awards, an event celebrating the achievements of the world's greatest sportspeople. The set, designed by our client Done+Dusted, consisted of a bespoke curved backdrop, suspended from a flown rig with an embedded LED screen that spanned the full width of the stage.
This created an exclusive backstage holding area for presenters behind the main stage. At the front of the stage, seamlessly-lit stage steps provided a runway for the nominees to collect their awards. Our meticulous scheduling ensured the 3-day installation and overnight dismantle and clearance was completed within the allotted time.